Realtor Career Training During COVID-19
Presented by: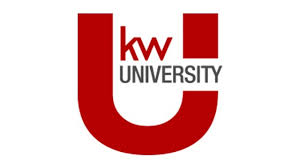 How To Be More Strategic With Social Media
During The Pandemic


Whether you are just starting your real estate career or are an existing realtor looking to pivot your existing real estate business, now is the time to make the most of your social media platforms and efforts!  The global pandemic has quickly moved the real estate industry into a shifting market, and while there is a lot of uncertainty and concern in the real estate industry, many Keller Williams Realty agents are actually doing more business than ever during this present shift.  In fact, Keller Williams Realty actually wrote the book about what to do in shifting times like these…..called,  Shift: How Top Real Estate Agents Tackle Tough Times
, by Gary Keller and Jay Papasan.
In this recorded KW Mega Agent Interview, KW Technology Trainer Nick Baldwin sits down and talks with two of the top people in Keller Williams Realty, that are leveraging social media in their real estate businesses at the highest level, Jessica Starr, and Haley Roisum.    Watch and learn, as these masters of social media share how they are growing their real estate leads at a lower cost to their real estate teams with the help of a few creative social media strategies and some simple tips and tricks.  If you want to get more purposeful and productive with your social media efforts in your real estate business, especially during the pandemic, the information shared in this session will be invaluable.



Related Keller Williams Training: