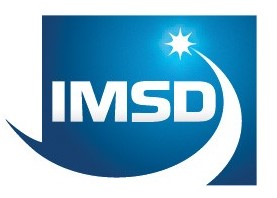 Internet Marketing Specialist Designation For Real Estate Agents
What Home Buyers Do After Doing An Internet Home Search
Whether you are just starting your real estate career or you are already an existing real estate agent looking to grow your real estate business, understanding how to generate, capture & convert more internet real estate buyer leads can give your real estate business the competitive advantage it needs.  As a real estate agent, you hope that right after a potential home buyer visits your real estate website, they call you immediately and want to work with you.   Most likely this is not going to happen.   Today's home buyer, who is doing an online home search, is actually not first contacting the real estate agent whose site they viewed homes on, but rather, they are actually taking the next step on their own.  A majority of these online home buyers, are first driving by the homes they viewed initially online, and many are contacting another agent to let them into the homes to view it first.  The good news is, that research shows that one-third of home buyers that find the house they end up buying online, actually hire the real estate agent whose site they saw the property on…not the listing agent.  If you want to have more success capturing and converting more internet home buyer leads, you need to first understand what most home buyers do after doing an internet home search.   So what are the common steps a potential home buyer takes after they search for and find a home they like on the internet? Watch this IMSD clip to hear it from Keller Williams MAPS Coach and IMSD Trainer, Chad Hyams!



Related Keller Williams Training:
How To Generate, Capture & Convert More Internet Real Estate Leads
How To Generate Real Estate Leads Online
Internet Lead Generation Strategies For Real Estate Agents
Diversify Your Real Estate Lead Generation
Internet Lead Generation For Real Estate Agents 
Creative & Unique Lead Generation Techniques for Real Estate Agents
How To Generate Real Estate Leads On Craigslist
Internet Lead Generation Strategy For Real Estate Agents
Create An Internet Based Lead Generation Real Estate Business By Responding Quickly
Real Estate Internet Lead Generation & Conversion
How To Convert More Internet Real Estate Leads
What Are The Best Sources For Online Real Estate Marketing?
Generating and Capturing Internet Real Estate Leads
SEO Strategy For Real Estate Agents | Long Tail Marketing
How To Build A Real Estate Blog That Generates Business
Keller Williams NEWS: