What Are The Best Sources For Online Real Estate Marketing?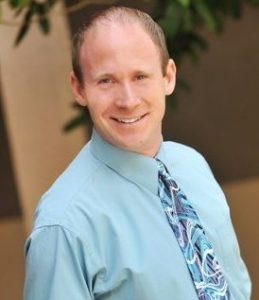 Chad Hyams, IMSD Trainer & Team Leader of Keller Williams –  Bellingham,WA
One of the biggest challenges real estate agents face, is to how to best maximize the use of their marketing dollars and time, so that they can get the competitive advantage they need to stay ahead of the ever shifting real estate market. More and more real estate customers are going online to find their real estate agent, and understanding what are the most effective sources of online real estate marketing for generating real estate business, will be critical for the present and future success of your real estate business.  A big mistake many real estate agents make, is trying to do everything, and as a result, they spread themselves too thin.   It is far better to initially execute a solid and low cost strategy in just a few online channels such as Facebook, Craigslist, or Blogging than it is to skim the surface in every option out there or spending money without holding it accountable.  But which blend of online real estate marketing is right for you?
In this realtor career coaching video from Chad Hyams, IMSD Trainer & Team Leader of Keller Williams Bellingham,WA. , starts by revealing the main sources of online lead generation for KW mega agent Ben Kinney. Ben is a true real estate innovator, and is the founder of the Internet Marketing Specialist Designation.  His Keller Williams real estate team closed over 500 transactions in 2011, and this guy knows where to dig for real estate leads! Chad will also answer these questions for a variety of online real estate marketing sources:
• How much time should I be spending per day?
• How crowded and competitive is the medium?
• What is this going to cost me?
• How quickly can I see results?
Armed with this information, it's up to you to decide where your time and budget is best spent. Remember, every real estate agent will have a different online real estate marketing strategy. Find the realtor lead generation tactics that are a  natural fit with your abilities and learn to be an expert in those areas.




IMSD DISCOUNT CODE: TopRealtor
More Internet Lead Generation Training From KW:
SEO Strategy For Real Estate Agents | Long Tail Marketing For Realtor SEO Success
Using The Internet & Social Media To Build Your Real Estate Brand 
Generating and Capturing Internet Real Estate Leads
Creative & Unique Lead Generation Techniques for Real Estate Agents
Create An Internet Based Lead Generation Real Estate Business By Responding Quickly
Social Media and Real Estate Basics