Creative & Unique Lead Generation Techniques for Real Estate Agents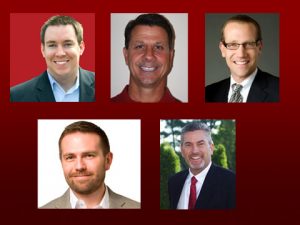 In this free realtor career training audio session from KW Agent Mountain, Gary Keller talks with a KW mega agent panel of Ben Kinney, Steve Rider, Ken DeLeon, Brandon Green, and Terry Belt .  All five of these mega agents are true innovators and trail blazers  in the real estate industry.   In this session, Gary asks the panel to share some of their creative and unique lead generation techniques that have positioned them at the top of the respective real estate markets.   Whether you are a newly licensed real estate agent or an experienced realtor, the information share in this audio session is priceless.   This is a definite must listen if you want to Think Big and Aim High in the real estate industry of today!
**Audio Player Optimized For Flash**
More Free Audio Training From Gary Keller:

Frequently Asked Questions About A Real_Estate Career at KW:
What is The Keller Williams Realty Difference?
How Do I Get a Real_Estate License and Become a Realtor?
How Does The Keller Williams Realtor Compensation Work?
Does Keller Williams Offer Any Online Real_Estate Education Classes?