Realtor Career Coaching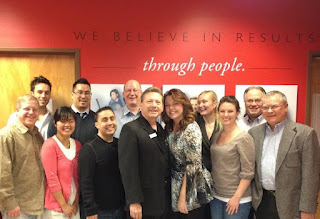 Lori Ballen, The Ballen Group – Keller Williams Las Vegas, NV
Internet Lead Generation For Real Estate Agents
In this free realtor career coaching video from Keller Williams Realty mega agent Lori Ballen of The Ballen Group, Lori shares how she generates hundreds of internet real estate leads a month to feed her 14+ agent real estate team. Lori uses a simple, and duplicatable, yet disciplined method for generating both buyer and seller leads online.  Whether you are a soon to be licensed real estate agent or an experienced realtor looking to grow your online lead generation, the information shared in this video by Lori, is invaluable.   Watch and learn, as one of the true masters of real estate internet lead generation shares her secrets and strategies that have helped her build one of the top real estate teams in the Las Vegas, NV real estate market.



More Online Lead Generation Training For Realtors:
Craigslist For Real Estate Agents 
How To Generate Real Estate Leads On Craigslist
Using The Internet & Social Media To Build Your Real Estate Brand 
Social Media Lead Generation Strategy For Real Estate Agents
SEO Strategy For Real Estate Agents | Long Tail Marketing
Pay Per Click(PPC) Advertising Strategies For Real Estate Agents 
Social Media and Real Estate Basics
What Are The Best Sources For Online Real Estate Marketing?
Creative & Unique Lead Generation Techniques for Real Estate Agents
Generating and Capturing Internet Real Estate Leads
Create An Internet Based Lead Generation Real Estate Business By Responding Quickly
Keller Williams NEWS: