Internet Lead Generation Training For Real Estate Agents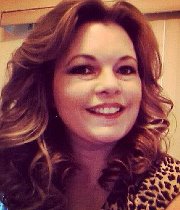 Lori Ballen, The Ballen Group – Keller Williams Realty – Las Vegas, NV
The Ballen Method:
7 Steps For Real Estate Agents To Dominate Google
If you are looking for a proven internet lead generation strategy for real estate agents to dominate Google and other search engines, you have come to the right place.   In this real estate career training video, Keller Williams Realty Mega Agent and real estate internet lead generation guru, Lori Ballen of The Ballen Group, shares The Ballen Method, a step by step guide for how real estate agents can dominate the search engines to generate ongoing and consistent real estate business.   By identifying your real estate niche and creating a target message for that niche, and then using blogging, press releases, social media, online classified ads, videos and a consistent and persistent approach, you will be able to dominate the first page of Google and other search engines for the right key search terms and phrases that will generate the best online real estate leads.

Whether you are just considering starting a real estate career or you are an experienced real estate agent looking to improve your existing online lead generation strategy, the information Lori shares in this video is invaluable.  If you want a proven real estate internet lead generation strategy that will allow you to dominate Google and other search engines, so that you can generate ongoing and consistent online real estate leads for your real estate business, The Ballen Method is a great place to start.  Watch and learn, as one of the true masters of online lead generation shares her proven strategies with you.
More KW Internet Lead Generation Strategies:
Real Estate Internet Lead Generation & Conversion
How To Convert More Internet Real Estate Leads
Diversify Your Real Estate Lead Generation
Internet Lead Generation For Real Estate Agents 
Social Media and Real Estate Basics
Creative & Unique Lead Generation Techniques for Real Estate Agents
Create An Internet Based Lead Generation Real Estate Business By Responding Quickly
How To Generate Real Estate Leads On Craigslist
Social Media Lead Generation Strategy For Real Estate Agents
What Are The Best Sources For Online Real Estate Marketing?
Generating and Capturing Internet Real Estate Leads
SEO Strategy For Real Estate Agents | Long Tail Marketing
How To Build A Real Estate Blog That Generates Business
How To Use Video To Grow Your Real Estate Business
What Videos Should Real Estate Agents Make?
Keller Williams NEWS: