Successful Real Estate Marketing Strategies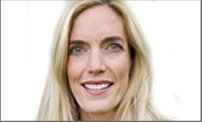 Lysi Bishop, Keller Williams Realty – Boise, ID
 Build Your Real Estate Brand Through Marketing
Are you looking for proven and successful real estate marketing strategies to grow your real estate business?  In this free real estate career audio training session from KW Agent Mountain, Gary Keller interviews Keller Williams Mega Agent Lysi Bishop from Boise, Idaho.    Lysi shares her proven real estate marketing strategies for how she was able to grow her top producing real estate business through consistent branding in print advertising, her open house strategy and creating leverage through building a real estate team.    If you want to get more purposeful about growing your real estate business, and are looking for successful real estate marketing strategies that are working in today's real estate market, listen and learn from one of the true masters of building a real estate brand through marketing.


**Audio player is optimized for Flash. If using Internet Explorer and having trouble with audio player, try another web broswer**
Related Keller Williams Career Training:
The Best Marketing Strategy For Real Estate Agents
How To Get More Real Estate Listings in 2013
How To Build A Referral Based Real Estate Team
Real Estate Farming, Marketing, Open Houses & Expireds/FSBOs
Branding Your Real Estate Business
Using The Internet & Social Media To Build Your Real Estate Brand
 Building Your Real Estate Brand Through Open Houses
How To Create Leverage In Your Real Estate Business 
What Are The Best Sources For Online Real Estate Marketing?
Creative & Unique Lead Generation Techniques for Real Estate Agents
Keller Williams NEWS: