Keller Williams MAPS Realtor Coaching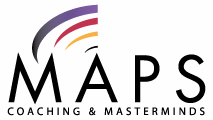 The Best Marketing Strategy For Real Estate Agents
Brad Korn, KW Mega Agent & MAPS Coach
Are you looking for the best real estate agent marketing strategy to build your real estate business in today's real estate market?  In this realtor career coaching video from Keller Williams Mega Agent and MAPS Coach, Brad Korn, Brad talks about how in today's real estate market, the best marketing strategy for real estate agents to implement in their real estate business today, is simply a personal approach to word of mouth marketing.   The most successful real estate agents in today's real estate market, understand that the most important goal of their marketing efforts, is to become the local real estate expert of choice for as many contacts as possible.    The real estate agents that are willing to take the time and effort to take  a more personal approach to 'touching' their contact database on a consistent basis vs. just spending money on impersonal mass marketing, are the real estate agents that over time, will become the local real estate expert of choice for large and growing contact database.   If you are willing to take this personal approach, and are consistent with your efforts, no other agent will be able to challenge your relationships, and then your ultimate success as a real estate agent simply become a numbers game. Remember, if you real estate business is not growing…its dying!
Related KW Realtor Coaching:
How To Prospect For Real Estate Leads From Your Sphere of Influence
How To Build A Referral Based Real Estate Career
Getting Real Estate Referrals From Fun Emails 
Don't Underestimate The Power of a Good Referral
How To Generate More Real Estate Referral Business 
The NEW Keller Williams eEdge myMarketing
The Best Realtor Lead Generation Techniques 
Diversify Your Real Estate Lead Generation
How To Organize a Lead Generation Focused Real Estate Business
Social Media Lead Generation Strategy For Real Estate Agents 
Successful Real Estate Farming Strategies
How To Become A Local Area Real Estate Expert
What Are The Best Sources For Online Real Estate Marketing?
Creative & Unique Lead Generation Techniques for Real Estate Agents
How To Create A Consumer-Centric Real Estate Business For Long Term Success
Real Estate Agent Lead Generation Training KW  Mega Agent Brad Korn
Keller Williams NEWS: