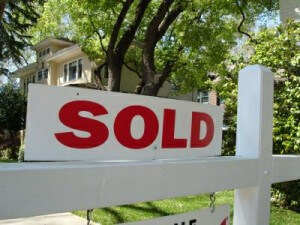 If you are considering starting a real estate career in 2014, you need to ask yourself a couple of pre-qualifying questions that will help you make the most educated and best decision for your real estate career.    There are many different paths an individual can take when starting a real estate career, but how you start your real estate career in 2014, will directly impact how quickly you achieve the goals and vision you have for your real estate career long term.    One of the aspects of a real estate career that successful real estate agents covet, is that there is a direct connection between what you put into your real estate career and what you get out of it.   Of course, the negative side of that dynamic, is that if you are not willing to commit to the education, training and consistent daily lead generation activities, you will potentially start your real estate career in 2014 and also end your real estate career in 2014.
However, if you want to truly build a real estate career worth having and a real estate business worth running, you must first understand that you are not considering entering the real estate business in 2014…you are considering entering the lead generation business!!  There is a reason that 20% of real estate agents make 80% of the real estate commissions.  It is because, 20% of the real estate agents consistently generate 80% of the real estate leads.  You could be the most educated real estate agent, with the best customer service  and communication skills, but if you do not generate real estate leads consistently, you will not be in the real estate business very long.    Obviously, you have to also commit to being the local real estate expert and deliver the highest level of customer service, to not only close the leads, but to create real estate clients and real estate referrals for life.   Especially with how technology and the internet has changed how home buyers and home sellers find their real estate agent, systematic internet real estate lead generation has quickly become the fastest and most cost effective way for jump starting a real estate career in 2014.


How To Become A Real Estate Agent in 2014 | Real Estate License
How To Build A Successful Real Estate Career | Accountability And Goal Setting
A Road Map For Real Estate Career Success 

Gary Keller Talks About The ONE Thing | Mindset Of A Successful Real Estate Agent
Real Estate Career Success In Any Real Estate Market
Real Estate Agent Career Strategy For Today's Shifting Real Estate Market
Focus Your Life And Real Estate Career | The ONE Thing
How To Make 6 Figures A Year In Your Real Estate Career
How To Get More Real Estate Listings in 2013
How To Get More Listings And Grow Your Real Estate Business
How Real Estate Agents Can Generate More Seller Leads Now!
Gary Keller Audio Interviews with Top KW Agents
<