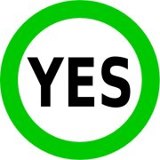 Real Estate Agent Career Coaching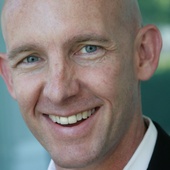 Kevin Ward, Keller Williams Team Leader/Real Estate Coach
Real Estate Career Success In Any Real Estate Market
Make Your Own Real Estate Market
If you want to have real estate career success in any real estate market, you have to understand first, that your success in a real estate career is not dependent on what is happening in your local real estate market.    When the real estate market and economy dramatically shifted in 2007, many real estate agents' businesses were negatively impacted, and as a result, many of those real estate agents got out of the real estate business.   However, the real estate agents that were truly committed to running their real estate careers like businesses and were committed to being the local real estate expert, saw the shift coming and proactively adjusted their focus, and actually saw an increase in their real estate business during the same time frame.  In a booming real estate market,  most real estate agents do not have trouble selling a house.  It's in a down or shifting real estate market, that real estate customers need committed and knowledgeable agents.    In this real estate career coaching video, Keller Williams Team Leader and real estate coach Kevin Ward, shares his 3 secrets of real estate career success in any real estate market. As Gary Keller, Co-Founder of Keller Williams Realty and best selling author of The Millionaire Real Estate Agent and SHIFT, says, "It's not about the real estate market….it's about what you do."  These keys to real estate career success are true in real estate AND in every industry and any other area of life. Remember…your success as a real estate agent will never be dependent on your real estate market.   If you commit to becoming the local real estate expert, run your real estate career like a business and operate with the  highest level of customer service, you will be in a position to always make your own real estate market.
Related Keller Williams Training:
Real Estate Agent Career Strategy For Today's Shifting Real Estate Market
Focus Your Life And Real Estate Career | The ONE Thing
A Road Map For Real Estate Career Success in 2013
Gary Keller Talks About The ONE Thing | Mindset Of A Successful Real Estate Agent
How To Make 6 Figures A Year In Your Real Estate Career
How To Get More Real Estate Listings in 2013
How To Get More Listings And Grow Your Real Estate Business
How Real Estate Agents Can Generate More Seller Leads Now!
Keller Williams NEWS: