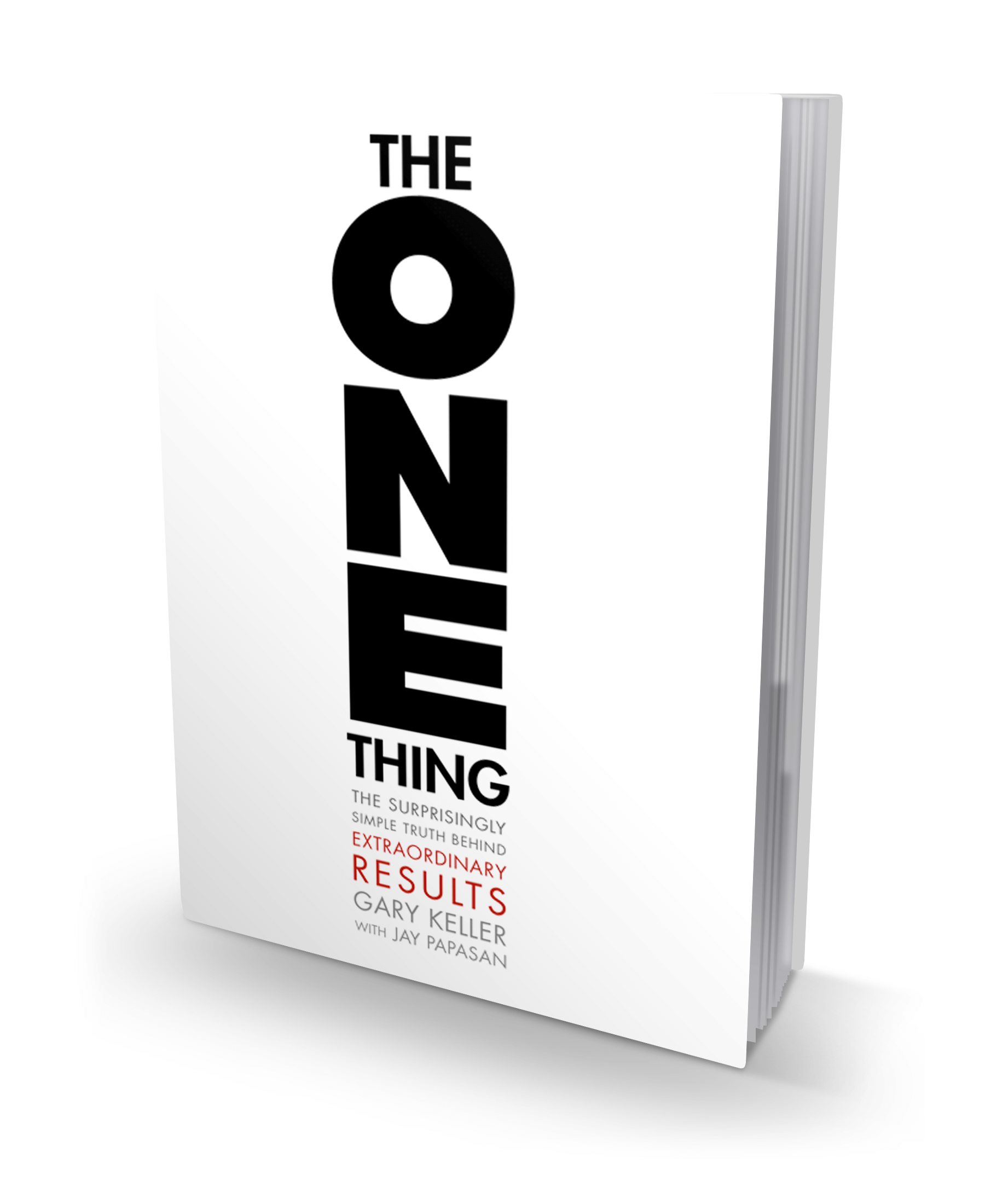 Focus Your Life And Real Estate Career
If you want to focus your life and real estate career, you have to first ask yourself this focusing question: ' What is the ONE thing I can do, such that by doing it, everything else will be easier or unnecessary?'  What stands between you and your goals for your real estate career, is your ability to dismiss distractions and concentrate on your ONE Thing.   The top producing real estate agents understand that by focusing on their ONE Thing,  they can not only secure the competitive advantage they need to take their real estate business to the highest level, but they also can create leverage they need to spend time with their family and do the activities that they enjoy doing.
In this recorded ActiveRain webinar, Best-Selling Author Jay Papasan, co-author of  The New York Times' Best Seller, The Millionaire Real Estate Agent,  and his new book, The One Thing, along with Keller Williams Mega Agent Ben Kinney, join  ActiveRain Community Evangelist Bob Stewart to chat about Jay's new book 'The One Thing'. Jay co-wrote this new book with Gary Keller, founder of Keller Williams Realty and it's a fantastic look at how to focus your life and your real estate business. Jay and Ben will be discussing the principals laid out in The One Thing and talking about practical applications of this for a real estate agent.   Whether you are just considering starting a real estate career or you are an experienced real estate agent looking to re-focus your real estate career, the information shared in the real estate career training webinar is invaluable.



Related Keller Williams Training:
Gary Keller Talks About The ONE Thing | Mindset Of A Successful Real Estate Agent
The Surprisingly Simple Truth Behind Extraordinary Real Estate Career Results
Real Estate Agent Career Strategy For Today's Shifting Real Estate Market
A Road Map For Real Estate Career Success in 2013
Mega Real Estate Agent Interview With Chris Heller
How To Make 6 Figures A Year In Your Real Estate Career
How Top Real Estate Agents Stay Ahead Of The Market Shift
What Will Happen Next In Real Estate?
Keller Williams NEWS: