Keller Williams Mega Agent Panel Audio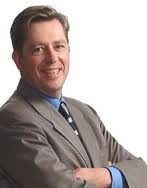 Martin Bouma, The Bouma Group – Keller Williams Ann Arbor, MI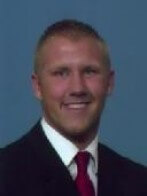 Jeff Glover, Jeff Glover Associates – Keller Williams Detroit, MI
How Top Real Estate Agents Stay Ahead Of The Market Shift
The greatest transfer of wealth and opportunity, are in down cycles…not up cycles.  When the real estate market shifts, you need to shift what you do and shift into a higher gear. If you actually want to grow your real estate business in a down real estate market, you either need to ramp up what you have been doing or find something new to do.      In this free real estate career audio training session from KW Agent Mountain, Gary Keller talks with two KW Mega Agents, Martin Bouma and Jeff Glover, who have been able to stay ahead of the shift in their local real estate markets, which have been two of the most negatively impacted real estate markets in the U.S.. Listen and learn, as Martin and Jeff share with you how they have adapted and responded to their local real estate market, and how they have done it with the highest sense of urgency.  If you want to stay ahead of the market shift and your competition, remember,  it's not about what is happening in your local real estate market, it's how you respond to it.


**Audio player is optimized for Flash. If using Internet Explorer and having trouble with audio player, try another web broswer**
Related Keller Williams Training:
How I Reinvented My Business Around SHIFT
How To Stay Ahead Of The Next Real Estate Market Adjustment
Don't Let the Latest Market Shift Leave You Listless
Trend The Market & Position Yourself For A Successful Real Estate Career
How Real Estate Agents Get Listings 
What Are The Best Sources For Online Real Estate Marketing?
Mindset Of A Successful Real Estate Agent | Commit To Self Mastery 
Organizational Structure Of Real Estate Team Of The Future
Keller Williams NEWS: