Real Estate Agent Career Training
Presented by:

Keller Williams Mega Agent Interview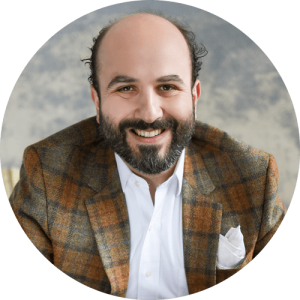 Haro Setian, The Haro Group – Keller Williams Realty Western Upstate, SC
Mindset and Strategies Of A Top Producing Real Estate Agent


Whether you are just starting your real estate career or are an existing real estate agent looking to grow your present real estate business, understanding the mindset and strategies that the most successful real estate agents in today's real estate industry are implementing and the willingness to model yourself after them, can truly give your real estate career the competitive edge it needs.  Why reinvent the wheel, when the top producing and most successful real estate agents are willing to share with you how they do it?   In this powerful Keller Williams mega agent interview,  the guys from Pipeline Wizard sit down and talk with top producing KW agent  Haro Setian, of the Haro Group, to discuss the mindset and strategies that have helped propel Haro and his real estate team to the top of his real estate market.    Even though Haro started his real estate career only seven ago, in 2015, The Haro Group was able to close over 250 homes, and this year, are already on track to double their production from last year!   Haro shares how his entrepreneurial mindset, client first attitude, willingness to follow successful strategies and models, finding and hiring the right real estate coach and learning how to attract and retain quality talent to his real estate team, as the major factors for building his top producing real estate business.   If you want to better understand how top producing real estate agents do business, listen and learn as one of the most successful real estate agents in the industry today shares his powerful mindset, proven strategies and tips for building a top producing real estate business.



Related Keller Williams Training Posts:
Keller Williams NEWS: