Real Estate Career Training
Presented By: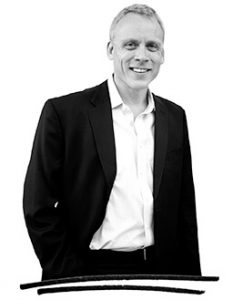 Jay Papasan, Co-Author of The ONE Thing
Find Your ONE Thing For Real Estate Career Success


Whether you are just starting your real estate career or are already an experienced realtor looking to grow your existing real estate business, learning how to focus your energy and efforts on the most important and productive activities, can truly not only give you the competitive edge you need to find the highest level of success in your real estate career, but to create the highest level of quality of life for you and your family.  One the biggest mistakes or challenges real estate agents face, is that they tend to spread themselves too thin, by trying to not only be the expert of everything, but by also trying to do handle every aspect of their real estate business themselves.  There is a really big misconception in the real estate industry, and that is the more business you do, the less time you have, and the truth is, it can be exactly the opposite if you work smarter.  The most successful real estate agents understand that they can not be the expert of everything, and learning how to leverage the activities and tasks that are the least productive and important to their real estate businesses and lives, actually provides them with more freedom and flexibility to not only focus on the most productive and fulfilling activities in their real estate businesses, but more importantly, allows them to spend their time doing what they love doing the most, like spending time with their family, travelling, etc…
In this powerful real estate career training interview from the guys at Lab Coat Agents , a Facebook group of experienced Realtors & Brokers collaborating together to create the best systems for maximizing lead generation & lead conversion developed by Keller Williams Mega Agents Nick Baldwin and Tristan Ahumada,  Nick and Tristan talk with Jay Papasan, Co-author of the best selling business book, The ONE Thing with Gary Keller, and owner of one of the top producing real estate teams at Keller Williams Realty, The Papasan Team.   Jay shares his powerful perspective on how real estate agents need to learn how to 'think small to go big', and how by having a singular focus on the most important activities in their real estate businesses and personal lives, they can not only grow their real estate careers to the highest level, they can build a true life by design.  If you want to truly find your ONE Thing for real estate career and personal success, you need to watch and learn from one of the most innovative business minds in the real estate industry today.  



Related Posts: