What Do Top Realtors Do Differently Than Their Competition?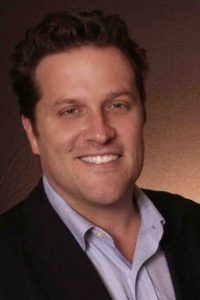 Russell Nolting, Russell Nolting Group – Keller Williams St. Louis, MO
In most real estate markets, the 'average' real estate agent sells between 2-4 houses a year.   If you want to know what that top realtors do differently than their competition, so that they can sell consistently, at least 2-4 houses a month, you should watch this real estate marketing video from Russell Nolting, KW Mega Agent and Team Leader of the Keller Williams St. Louis Kirkwood office.  In this video,  Russell shares with his present, past and potential future clients, what distinguishes his top producing real estate business from the competition in his real estate market.    The most successful real estate agents are: 1., always learning based and committed to the ongoing process of being the local real estate expert of choice so they can provide true value to their clients; 2.,  are always proactive and systematic about marketing their real estate listings and generating new business; and 3., are committed to the highest level of communication and customer service.
Related Keller Williams Career Training:
Be Learning Based | Mindset of A Mega Real Estate Agent
How To Create A Consumer-Centric Real Estate Business For Long Term Success
The Best Marketing Strategy For Real Estate Agents | Word Of Mouth Marketing
How To Make 6 Figures A Year In Your Real Estate Career
Failing Your Way To Success | Gary Keller Audio Training
What Top Real Estate Agents Do | Keller Williams Mega Listing Agent Panel
How To Build A Referral Based Real Estate Career 
Top Strategies For Real Estate Career Success | Keller Williams Mega Agent Panel
What Will Happen Next In Real Estate? | Real Estate Career Business Planning For 2013
Keller Williams NEWS: