Real Estate Career Training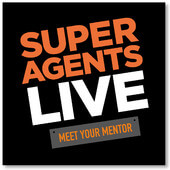 Keller Williams Realty Mega Agent Interview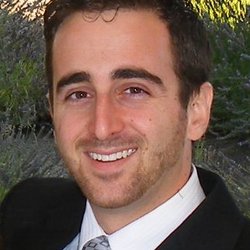 Richard Schulman, Keller Williams Realty – Los Angeles, CA
How To Be Successful In Real Estate



One of the most important things that someone new to the real estate industry needs to understand, is that there are many successful real estate agents that have come before you, that are willing to share with you how to be successful in real estate…so you just might want to listen to them first.     If you just starting your real estate career or you are an existing real estate agent looking for ways to grow your real estate career, if you want to learn how to be successful in real estate at the highest level, you should first model your real estate career after the real estate agents that have already figured out what works and what does not work.   At Keller Williams Realty, we believe in a very simple idea, that TEAM: Together Everyone Achieves More!  Creativity comes after successful models and systems..not before them!
In this recorded Keller Williams Realty Mega Agent Career Interview from Toby Sadalgo of SuperAgentsLive.com, Toby sits down and talks with KW Mega Agent Richard Schulman, who is the #1 real estate agent in Los Angeles County, and did over $54 million in sales in 2013.   Richard shares how he really struggled in his first year in real estate, because he had very little training and no guidance on how to run his real estate career.  The biggest shift that Richard made in his real estate career, happened when he read The Millionaire Real Estate Agent book by Gary Keller, and finally  understanding that he was not a real estate sales person, but rather, a real estate business owner who was in real estate.
Richard believes that one of the biggest mistakes real estate agents make in their real estate career, is that they focus on too many different sources of real estate business.  Richard suggests that real estate agents focus on only 2 or 3 different sources of real estate lead generation, one of those being focusing on your Sphere of Influence(SOI) and the other one or two lead generation sources, need to be something that is a match for your personality.   Richard also shares how he leverages social media, the internet and a contact database management system to generate consistent new an referral real estate business.  Richard's real estate career and real estate team has always been centered around caring for his real estate clients genuinely and having their best interests in mind, regardless of whether there is a real estate transaction involved.    If you want to learn how to be successful in real estate, you need to listen and learn from one of the most successful and innovative real estate agents in the industry today.



Related Keller Williams Career Training:
How To Build A Successful Real Estate Career | KW Mega Agent Interview
How To Build A Successful Real Estate Career With No Money or Relationships
How To Go From Good To Great In Your Real Estate Career | Find Your ONE Thing
How To Become A Successful Real Estate Agent | KW Mega Agent Career Interview
How To Have BIG Success In First Year Of Real Estate Career
A Real Estate Referral Lead Generation Strategy That Works
Keller Williams NEWS: