Keller Williams Mega Agent Interview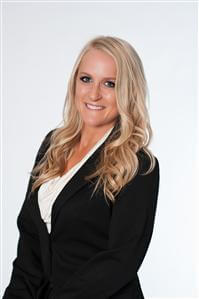 Rachel Adams, The Aitchison & Adams Real Estate Team – Keller Williams Roseville, CA
How To Build A Successful Real Estate Career With No Money or Relationships


There is a big misconception when starting a real estate career, that you must have either a substantial amount of personal relationships and/or a lot of money to market your real estate business, if you are ever going to breakthrough and  make it in your real estate career.  The truth is, having the money and relationships are not going to hurt, but they certainly will not define or dictate whether or not a newly licensed real estate agent will have success in their real estate career.   There are many ways that someone starting their real estate career can build and grow their real estate business without spending any money or relying on personal relationships for generating immediate real estate business.   Two of these powerful real estate lead generation sources that require neither money or relationships are, door knocking and holding open houses.
In this free real estate career training session from Ryan Smith, The Niche Agent, Ryan sits down and interviews Keller Williams Realty Mega Agent, Rachel Adams, of The Aitchison & Adams Real Estate Team in Roseville, CA.  When Rachel started her real estate career, not only did she not have any money to spend on marketing her real estate business, she have very few personal relationships that she could leverage either.   Rachel shares how she was able to jump start her real estate career by first committing to become the local real estate market expert, and then being purposeful and consistent with door knocking and holding open houses in the neighborhoods she wanted to become the expert in.   By surrounding herself with the right people and partnering with another agent, having the right mindset, practicing and mastering the proven door knocking and open house scripts and committing to the daily lead generation activities, Rachel has been able to go from doing 0 deals to her real estate team being on track to doing 170 deals in just her 3rd year in the real estate business!!
If you are willing to commit to mastery and follow proven models, and do the real estate lead generation activities that most real estate agents are not purposeful about doing consistently, you will not have to rely on marketing dollars or relationships to build a successful real estate business.  If you are looking for a proven strategy for how to build a successful real estate career with no money or relationships to leverage, this inspiring interview with one of the real estate industry's most inspiring and motivated, young superstar real estate agents,  is exactly what you need to listen to.



Related Keller Williams Training:
How To Become A Successful Real Estate Agent | KW Mega Agent Career Interview
How To Have BIG Success In First Year Of Real Estate Career
A Real Estate Career Success Strategy That Works
How To Be A Successful Real Estate Agent | Focus On The ONE Thing 
Become A Successful Real Estate Agent | KW Mega Agent Interview
How To Be A Successful Real Estate Agent | #WaterCooler Interview
Keller Williams NEWS: