Real Estate Career Training
Keller Williams Mega Agent Interview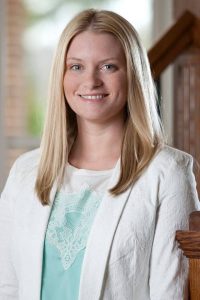 Brittany Purcell, Brittany Purcell & Associates – Keller Williams Realty Athens, Ga
How To Build A Successful Real Estate Career
Whether you just got your real estate license and are beginning your real estate career, or you are an experienced real estate agent looking for tips and strategies for building your existing real estate business, learning how the most successful real estate agents do business today and how they got there, can give you the competitive edge you need.  Why try to reinvent the wheel, when there are people that have come before you?  These very successful real estate agents have a real estate career and quality of life that you are trying to achieve in your real estate career, and they are willing to share with you how they do it.    At Keller Williams Realty, we truly believe in TEAM: Together Everyone Achieves More, and it is this interdependent culture of sharing, that continues to be the greatest advantage of running your real estate business at our real estate company.
In this real estate career training interview from Lori Ballen, KW Mega Agent &  Internet Lead Generation &  Real Estate SEO Trainer ,Lori interviews Keller Williams Realty Mega Agent Brittany Purcell of Brittany Purcell & Associates in Athens, GA.   Brittany shares how, after attending a couple of the core real estate business training classes that Keller Williams Realty offers, like BOLD & Recruit Select,  Brittany changed her mindset and started to think bigger and smarter in her real estate career.   Brittany did not have an established sphere of influence in her real estate market, but by following the real estate business building models in The Millionaire Real Estate Agent Book by Gary Keller and the internet lead generation strategies for real estate agents laid out in The Ballen Method, Brittany was able to generate a substantial amount of short sale business that really launched her successful real estate career.
The most important thing to Brittany in her real estate career, is the ability to build and protect her quality of life.   Quality of life to Brittany is the ability to not only provide for her family financially, but to more importantly, be able to spend a lottime with her family.  Brittany shares how she was not only able to build a very successful real estate career and real estate team, but that she was able to do it working in her real estate business only 3-4 days a week.  If you want to know how to build a successful real estate career, listen and learn as one of the true masters in the real estate industry on building quality of life and a successful real estate career, shares her powerful insights with you.
Related Keller Williams Career Training:
How To Build A Successful Real Estate Career With No Money or Relationships
How To Be A Successful Real Estate Agent | Focus On The ONE Thing 
Become A Successful Real Estate Agent | KW Mega Agent Interview
How To Be A Successful Real Estate Agent | #WaterCooler Interview
How To Become A Successful Real Estate Agent | KW Mega Agent Career Interview
How To Have BIG Success In First Year Of Real Estate Career
A Real Estate Career Success Strategy That Works
Keller Williams NEWS: