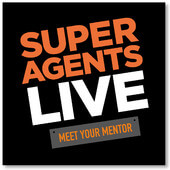 Keller Williams Mega Agent Career Interview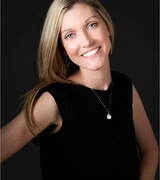 Stephanie Gasparovic, The Stephanie Gasparovic Home Selling Team – KW Wilmington, NC
How To Become A Successful Real Estate Agent


Whether you are just starting your real estate career or you are an experienced real estate agent looking to grow your existing real estate business, understanding what some of the most successful and innovative real estate agents are doing today and learning how to apply their proven models, systems and mindsets to your real estate career, can you give your real estate business the competitive advantage it needs.
In this recorded Super Agents Live interview, Toby Saldago interviews Keller Williams Realty Mega Agent Stephanie Gasparovic, of The Stephanie Gasparovic Home Selling Team in Wilmington, NC.  Stephanie, who was recently honored by Realtor Magazine as one of the '30 Under 30′ top real estate agents in the U.S. and runs one of the most successful real estate teams in Keller Williams Realty, shares her personal insights on how she has was able to build such an incredible real estate business and life after to moving to Wilmington, NC, where she did not have a substantial sphere of influence to build her real estate business around.
Stephanie discusses how her lack of local relationships in a new city, forced her to think outside of the box, and as a result, she started building her real estate career by focusing on working with local builders.  By providing local builders with information on potential lots to build on, and then being persistent and consistent with her efforts, Stephanie was able to create clients out of these builders, who then listed their new homes with her .    Today, Stephanie not only runs one of the top real estate teams in her market, but she only works 3 days a week, and spends the rest of her week focusing on her other passion….her family.   Stephanie attributes much of her real estate career success and  amazing quality of life today,  to her commitment to time-blocking, attracting the right talent  and being '100% there' and completely present for the activity that she is doing in the moment.
If you want to not only know how to become a successful real estate agent, but you also want to know how to build a top producing real estate business and team, while protecting the activities that are most important to you in your life, you need to listen and learn from someone that is already there, and who is willing to share.



Related Posts:
How To Be A Successful Real Estate Agent
A Road Map For Real Estate Career Success
How To Make 6 Figures A Year In Your Real Estate Career
A Real Estate Career Success Strategy That Works
How To Have BIG Success In First Year Of Real Estate Career
A Real Estate Referral Lead Generation Strategy That Works
How To Be A Successful Real Estate Agent | Focus On The ONE Thing 
Why Keller Williams Realty?
Testimonial From Ladd & Stephanie Gasparovic