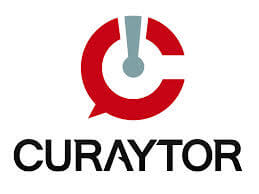 Keller Williams Mega Agent #WaterCooler Interview
Michael J. Maher, Kansas City Home Team – Keller Williams Realty
A Real Estate Referral Lead Generation Strategy That Works
One of the most effective and profitable real estate lead generation strategies that the majority of real estate agents are not utilizing in their real estate careers today, is simply following a systematic real estate referral lead generation strategy that works.  Successful real estate agents understand, that the most profitable marketing strategy for building their real estate businesses, is simply word of mouth marketing.   Whether you are just starting your real estate career or you are an existing real estate agent looking to grow your existing real estate business, knowing how to systematically generate consistent referrals can give your real estate business and real estate career the competitive advantage it needs.  
In this recorded Keller Williams Mega Agent #WaterCooler real estate career coaching session,  Chris Smith and Jimmy Mackin, co-founders of Curaytor.com, interview Michael J. Maher,  'The Most Referred Real Estate Agent in The World' and author of the best selling book, (7L) The Seven Levels of Communication: Go From Relationships to Referrals
.     Michael discusses  how real estate agents can build a real estate referral lead generation strategy that actually works, without ever having to ask anyone for a referral!  But first, it all starts, with building a real estate business that is actually referable! Michael discusses the 3 C's of Referability, which are Character, Competence & Communication, and how real estate agents must deliver on all three, if they are truly going to build a successful  real estate referral system   If you want have more success generating consistent real estate referrals, be the type of real estate agent that is actually referable first, and then learn how to get into more referral conversations.
More KW Real Estate Referral Training:  
How To Get More Real Estate Referrals | Interview With Michael J. Maher
How To Build A Referral Based Real Estate Career
How To Generate More Real Estate Referral Business
Generate Real Estate Referrals From Quality Customer Service And Appreciation
How To Ask For Referrals From Present Real Estate Clients 
From Relationships To Real Estate Referrals
Keller Williams NEWS: