Real Estate Agent Training
Presented By:

Keller Williams Mega Agent Interview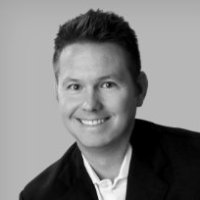 Jeff Quintin, The Quintin Group – Keller Williams Realty Jersey Shore
Q & A Follow Up With KW Mega Agent Jeff Quintin


Recently , Jeff Manson and his team at Real Geeks, embeded themselves in the Jeff Quintin Group, one of Keller Williams Realty's top real estate teams, to find out from the inside, what makes their mega real estate team operate at the highest level.   In this follow up Q & A video interview, Keller Williams Mega Agent Jeff Quintin sits down and answers questions that were submitted  by real estate agents that watched the original Behind The Scenes Of A Keller Williams Mega Agent Real Estate Team.  In this powerful follow up interview, Jeff shares: what voicemail broadcast system and other technology does his real estate team use for real estate prospecting and how effective they are, how his real estate team takes a systematic approach to real estate prospecting and managing the real estate team's contact database, why his real estate team assigns role play partners for each member of his team and how they practice their real estate prospecting and objection scripts before they get on the phones and how Jeff identifies, attracts and retains quality talent to his real estate team and how they leverage virtual assistants in their real estate business.  Whether you are just starting your real estate career or are an existing realtor looking to build and grow your own real estate team, understanding how the most successful real estate agents do business and then the willingness to model your real estate business after their businesses and commit to mastery, can give your real estate career the competitive edge it needs.   Listen and learn, as one of the top real estate agents in the entire real estate industry is willing to share with you his proven systems and strategies that have helped him build a very successful real estate team.
Related Keller Williams Training:
Keller Williams NEWS: