Real Estate Team Building Training:
Presented By:

Keller Williams Mega Agent Interview: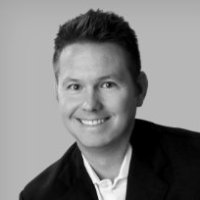 Jeff Quintin, The Quintin Group – Keller Williams Realty Jersey Shore
Behind The Scenes of a KW Mega Agent Real Estate Team


If you really want to better understand how one of the most successful real estate teams in the industry today are built, organized and managed, you have come to the right place.  In this incredible and unique behind the scenes look in on the organization and inner workings of a top producing Keller Williams mega real estate team, Jeff Manson of Real Geeks, embeds himself in the Jeff Quintin Group, one of Keller Williams Realty's top real estate teams, to find out from the inside, what makes their real estate team operate at the highest level.   Watch Jeff's real estate team do live real estate prospecting calls and book appointments with for sale by owners and expired listings,  as they share their proven real estate  scripts,marketing systems and strategies.  Jeff discusses his real estate team's organizational structure and the defined roles of each position on his real estate team, while Real Geeks interviews every member of his real estate team.  Watch and learn, as the real estate team's listing specialist explains their role, what the responsibilities of the executive assistant are, what duties the listing and closing managers are responsible for,  and how Jeff introduces his real estate team to his clients.  Through persistent and consistent lead generation, attracting the best talent and learning how to nurture and retain them, through systematic follow up and a client first mentality, this real estate team continues to grow and expand in every direction.




Related Keller Williams Training Posts:
Keller Williams NEWS: