Real Estate Career Training
Presented By:

Keller Williams Mega Agent Interview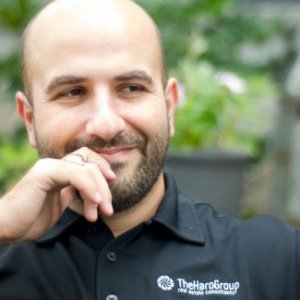 Haro Setian, The Haro Group – Keller Williams Realty Western Upstate, SC
How To Build And Manage A Real Estate Team


If you are at a point in your real estate career, where you are considering starting or growing a real estate team, you need to follow in the footsteps of the real estate agents that have already built the most successful real estate teams, and who are willing to share with you how they did it.  In this powerful real estate career training session from KW Team Leader and Real Estate Coach, Rick Bosley, sits down and digs deep with Keller Williams Mega Agent Haro Setian, who built and manages his top producing real estate team, The Haro Group, in Greenville, South Carolina.  Haro is now in his fourth year of running his real estate team, is on track to close over 300 units this year, and shares his mistakes, successes, best practices, and education that he credits for his real estate career success.  Haro also discusses how he went from selling educational books door to door, to starting a real estate career, to now running one of the top real estate teams in all of Keller Williams Realty.  Haro shares how he 'ran of out of bandwith' in his real estate business, but by learning how to attract and hire the right people, he was able to create the leverage he needed in his real estate career,  to take his customer service, real estate production and his quality of life to the next level. If you want to truly learn how to build and manage a successful real estate team, you need to listen and learn from one of the true leaders in the real estate industry today at building and managing a successful real estate team.



Related Keller Williams Career Training:
How To Build A Successful Real Estate Career & Team
How To Build A Real Estate Team And Still Have A Life
Building A Real Estate Team With Inside Sales Agents (ISAs)
How To Build A Real Estate Team |  Interview With Ben Kinney
Building A Real Estate Team | KW Mega Agent Interview
Expand Your Real Estate Business Into Multiple Markets | The Mega Agent Expansion Model
Real Estate Team Building | Organizational Structure Of A Mega Real Estate Team
Mega Agent Expansion & The Future of KW | Interview With Gary Keller
How To Build A Real Estate Team
 Be A Real Estate Business Owner Vs. Working A Real Estate Job
How To Build And Compensate A Real Estate Team 
Keller Williams NEWS: