Keller Williams Mega Agent Interview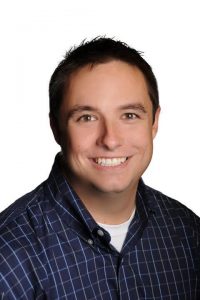 Jerimiah Taylor, The Jerimiah Tayor Team – Keller Williams Realty – Tuscon, AZ
Building A Real Estate Team
Be A Real Estate Business Owner Vs. Working A Real Estate Job


If you want to build a real estate team and take your real estate career to the next level, you need to watch this recorded Keller Williams Mega Agent Interview from ActiveRain with Jerimiah Taylor, of the Jerimiah Taylor Team at Keller Williams Realty.   Jerimiah has built a highly successful 7-level real estate team that runs itself with him at Keller Williams Realty, and now he is the Team Leader of one of the top producing real estate offices for Keller Williams Realty in San Diego, Ca.
The real estate team, is the fastest growing model in the real estate industry. The most successful real estate agents like Jerimiah, believe that a highly functioning real estate team is simply just a business inside of another business, that has both a benefit to the real estate agents that work on the real estate team and the real estate consumers as well.  By attracting quality talent that shares the same core vision and values for your real estate business, having a systematic and proven real estate lead generation system that is listing based, and appropriately training and supporting them, the synergy and leverage that is created can take everyone's real estate career to the next level.  The real estate consumer benefits from working with a highly functioning real estate team, because they are working with a team of specialists, instead of working with one agent who is a generalist, and is not great at anything.
Whether you are just starting your real estate career or you an established real estate agent considering building a real estate team, you need to listen as Jerimiah shares why and how he built his real estate team, how he followed the real estate team building models in The Millionaire Real Estate Agent Book, and how his real estate team has allowed him to create the leverage to build his life and real estate career to a level that he never thought was possible.  If you want to truly be a real estate business owner vs. just working a real estate job and want a proven road map for building a real estate team, the information shared in this recorded real estate training video is a must listen.
<c/enter>




More Real Estate Team Building Posts:
How To Build A Successful Real Estate Team | KW Mega Agent Interview
Building & Managing A Real Estate Contact Databank
How To Build And Compensate A Real Estate Team
Real Estate Team Building | Organizational Structure Of A Mega Real Estate Team
How To Build A Real Estate Team | KW Mega Agent Interview With Monica Reynolds
How To Build A Real Estate Team | KW Mega Agent Interview With Adam Butler
Find & Attract The Right Talent To Your Real Estate Team
Keller Williams NEWS: