Real Estate Career Success Training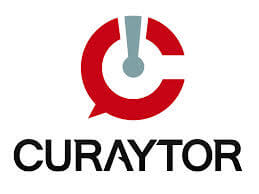 Keller Williams Mega Real Estate Agent Interview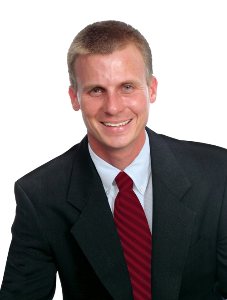 Mark Spain, The Mark Spain Team – Keller Williams Realty Atlanta, GA
How To Build A Real Estate Contact Databank
If you are looking for a proven strategy for real estate career success, you need to look no further than this Keller Williams Mega agent #WaterCooler interview between the #1 Keller Williams real estate agent  in the world, Mark Spain of The Mark Spain Team in Atlanta, Ga and Chris Smith and Jimmy Mackin, co-founders of Curaytor.com, which provides actionable advice on Digital Marketing and Technology to the real estate industry.
In 2013, The Mark Spain Team closed over 1,400 real estate transactions and ranked as the #1 real estate team in the world at Keller Williams Realty, Intl.   In this real estate career training session, Mark shares how simply building and managing his real estate contact databank was the key to building his highly successful real estate business.   Mark shares how he time blocks his real estate team for daily lead generation activities, how he systematizes the lead conversion process and how he holds his real estate team accountable.  His real estate team's mantra is 'No Leads Left Behind' , and their commitment to being systematic in how often they 'touch' every real estate lead and follow up, is the foundation of his growing real estate business.
Mark believes real estate agents that get overwhelmed with managing their real estate contact databases, just need to focus on one thing at a time.   The most important step that real estate agents need to focus on first, is simply adding real estate leads to their database, which is the step that most real estate agents fail to do.  Once your build up your real estate databank, the success will come from automation with a personal touch.   Mark's team touches everyone of the 12,000+ contacts in his real estate database anywhere from 4-6 times a month.   His real estate contact database will always be a 'work in progress', but he understands, that as long as the level of customer of service that his real estate team delivers on a consistent basis, will ultimately be what dictates how big he continues to build his real estate business.
Whether you are a newly licensed real estate agent or an experienced realtor looking to take their real estate business to the next level, the information shared in this recorded #WaterCooler Google Hangouts session with Mark Spain is invaluable.   If you want to build your real estate career and real estate team to the highest level, you might want to first listen to what the best in the real estate industry is doing today.   Listen and learn, as one of the true masters of building and managing a real estate contact database shares his proven strategy with you.



Related Keller Williams Career Training:
How To Manage Your Real Estate Contact Database
How To Build A Great Real Estate Team
How To Prospect For Real Estate Leads From Your Sphere of Influence
How To Build A Referral Based Real Estate Team
Keller Williams NEWS: