How To Dominate Craigslist To Generate Real Estate Leads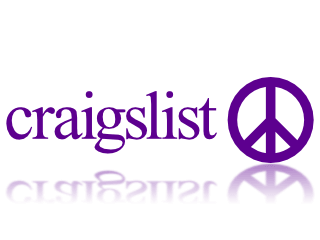 Keller Williams Mega Agent Panel:
 Lori Ballen – Las Vegas, NV, Allison Pierce – Memphis, TN & Katrina Benton – Anchorage,AK
Whether you are a newly licensed real estate agent or you are an experienced realtor who wants to generate more real estate business, learning how to dominate craigslist to generate real estate leads can give your real estate business a real competitive advantage.   Not only can Craigslist generate a substantial amount of ongoing and qualified real estate leads, the best part about it, is that it costs absolutely nothing to use!   The true key to real estate lead generation success through Craigslist, is to follow a successful model or system and just be consistent and persistent with your efforts.  The top real estate agents that have the most success generating real estate leads on Craigslist, understand that eventually, the majority of their competition will give up,  or they will not put in the same amount of time and effort it takes on a daily basis.  Watch and learn in this recorded video from a 'How To Dominate Craigslist To Generate Real Estate Leads' breakout session at KW Family Reunion 2013, as a panel of KW Mega Agents who are the best at generating real estate leads off of Craigslist share their tips and strategies that you can use today to generate immediate business!
Related Keller Williams Career Training:
Real Estate Lead Generation Strategies For Craigslist
How To Generate Real Estate Leads On Craigslist
The Best Use of Craigslist for Real Estate Agents
Internet Lead Generation For Real Estate Agents
Diversify Your Real Estate Lead Generation
How To Convert More Internet Real Estate Leads
How To Use Yelp To Generate Real Estate Business
Facebook Prospecting For Real Estate Agents
Facebook Strategy For Real Estate Agents
Using The Internet & Social Media To Build Your Real Estate Brand 
What Are The Best Sources For Online Real Estate Marketing?
Creative & Unique Lead Generation Techniques for Real Estate Agents
Keller Williams NEWS: