Real Estate Career Training
Presented by: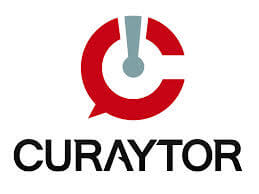 Amy Youngren, Urban Lifestyle Group – Keller Williams Realty Toronto, ON
Using Video To Grow Your Real Estate Business
Whether you are already a real estate agent looking to grow your existing real estate business or are just starting your real estate career, learning how to master and best implement video marketing can truly give your real estate business the competitive edge it needs.   Video marketing is here to stay in the real estate industry, and the real estate agents that are not utilizing it effectively, are simply missing out on one of the most cost effective and productive sources for real estate agents to promote and grow their businesses, while servicing their clients at the highest level.  It is proven time and time again, a great listing marketing video will not only help sell that listing for more money and for less time, but it also will help generate other potential listings and buyer clients for that real estate agent, as it showcases their personality and top level service to future potential clients.
At the Curaytor Excellence 2017 conference in January, Keller Williams Mega Agent and real estate video marketing expert Amy Youngren, shared her proven tips and strategies of how real estate agents can start utilizing video to grow their real estate businesses today.  Amy shares howthe number one hurdle she had to get over when trying to incorporate video into her real estate marketing, wsa that  she had to overcome her initial fears of doing videos and the misconception that each video had to be perfect.   Amy finally committed to using video to grow her real estate business, when she  ultimately realized that her fear of where her real estate business would be if she did not start doing videos exceeded her fear of actually doing it.   Most real estate agents do not even get out of the starting blocks when it comes to using video, so Amy encourages real estate agents to just start, and then just focus on progress over perfection.  Amy also shares how she leads with revenue and how they utilize a professional videographer to shoot amazing listing videos.  If you want to truly learn how to make real estate videos that actually generate money and grow your real estate business, listen and learn from one of the true masters at leveraging video marketing in the real estate industry.



More Real Estate Video Marketing Posts:
Keller Williams NEWS: