Building Your Real Estate Career With Video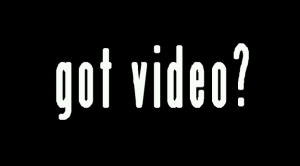 The NEW Keller Williams Market Center Video Studio
Whether you are an experienced real estate agent or just entering the real estate business, understanding how to properly utilize video marketing, can give your real estate career the competitive advantage it needs.  Did you know, that only 12% of real estate agents even have a YouTube channel, and that 78% of home sellers want their real estate agents to have a YouTube Channel?  More and more real estate agents are starting to get more purposeful about using video to grow their real estate business, and for the real estate agents that truly master it, it can become one of the greatest leverage tools for maximizing time and marketing money in their real estate businesses.
At Keller Williams Realty, we are extremely committed to being the leader in the real estate industry in providing real estate agents with the best technology, systems and tools for building their real estate businesses.    An example of this commitment, Keller Williams Realty is excited about its newest initiative,  the NEW Keller Williams Market Center Video Production Studios that have started opening up in Keller Williams Realty market centers across North America.   Having access to an in-house video production studio in their real estate office,  makes it easier for our real estate agents to provide high quality videos with a minimal investment of time and resources.
In this recorded Grow Your Real Estate Business With Video training class, KWRI's  J. P. Lewis, Director of Media Productions, talks with KW associates about the just recently completed video production studio in their market center and they can utilize it immediately to grow their real estate businesses.   J.P. also discusses what the trends are with video in the real estate business, the newest tools and technologies that you can use to enhance your videos and how some of the top Keller Williams real estate agents are implementing video in their real estate businesses today.   If you want to have real success building your real estate career through video, you need to watch and learn from one of the true experts in the field.



Keller Williams Greenroom Sample Video
More KW Real Estate Video Training:
How To Use Video To Grow Your Real Estate Business | KW Mega Agent Panel
Generating Real Estate Business with Video
How To Video Blog For Real Estate Leads | Vlogging Webinar 
What Videos Should Real Estate Agents Make?
Top 5 Best Real Estate Videos to Market Your Brand
How To Use Video Email To Market Your Real Estate Business
Keller Williams NEWS: