Real Estate Career Training From IMSD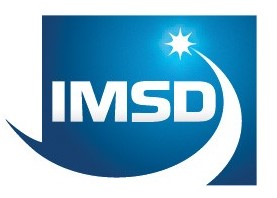 Internet Marketing Specialist Designation
What Videos Should Real Estate Agents Make?
Video has already become one of the best mediums to use for real estate lead generation and will be for years to come.   Not only is video a great cost effective and time efficient way to bring a personal touch to your real estate marketing efforts, but when Google purchased YouTube in 2006, video became one of the most important factors Google uses to determine search rankings for websites.  Understanding what type of videos real estate agents should be using is critical if you want to generate a high volume of real estate leads from your efforts. In this real estate career training video,   Chad Hyams, Community Manager for IMSD and Keller Williams Team Leader, walks you through the top recommended videos you should make for your YouTube channel to gain real estate business.



Related Keller Williams Career Training:
How To Use Video Email To Market Your Real Estate Business
How To Video Blog For Real Estate Leads | Vlogging Webinar For Realtors
Facebook Strategy For Real Estate Agents
Pay Per Click(PPC) Advertising Strategies For Real Estate Agents 
How To Generate Real Estate Leads On Craigslist
What Are The Best Sources For Online Real Estate Marketing?
SEO Strategy For Real Estate Agents | Long Tail Marketing For Realtor SEO Success
Using The Internet & Social Media To Build Your Real Estate Brand 
Generating and Capturing Internet Real Estate Leads
Creative & Unique Lead Generation Techniques for Real Estate Agents
Create An Internet Based Lead Generation Real Estate Business By Responding Quickly
Social Media and Real Estate Basics
Keller Williams NEWS: