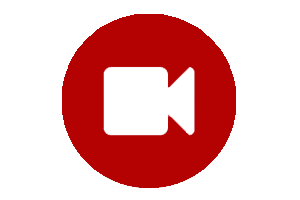 The NEW Keller Williams Realty Agent Video Marketing Tool
More and more of the top real estate agents in the industry are utilizing the power of video as a cost effective and more personal tool for marketing their real estate businesses and staying in touch with their real estate contact databases.    However, it can take a lot of time for real estate agents to write, record, edit and distribute these videos.  This is the reason why Keller Williams Realty has just rolled out the new kwVideo, a real estate agent video marketing tool that will allow our real estate agents to truly maximize the power of video in their real estate businesses.
The new kwVideo agent marketing tool, will provide our Keller Williams Realty associates with an easy tool for recording professional real estate agent videos wherever and whenever they want.   kwVideo will give KW associates access to a library of videos on topics that our associates' clients want and the ability to easily customize and personalize their videos.   Now with the access to the real estate industry's leading video production software, Keller Williams Realty real estate agents can continue to grow their real estate businesses to the highest level.   If you want to find out more about the new kwVideo agent marketing tool, watch the video below and visit kwvideo.com to find out more.
Related Posts:
How To Use Video To Grow Your Real Estate Business | KW Mega Agent Panel
Generating Real Estate Business with Video
How To Video Blog For Real Estate Leads | Vlogging Webinar 
What Videos Should Real Estate Agents Make?
Top 5 Best Real Estate Videos to Market Your Brand
How To Use Video Email To Market Your Real Estate Business
Building Your Real Estate Career With Video
Keller Williams NEWS: