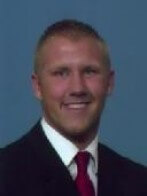 Jeff Glover, Jeff Glover & Associates – Keller Williams Realty | Plymouth, MI
What To Do When Your Real Estate Market Shifts
The real estate market is always shifting, and the real estate agents that can stay ahead of the shift in their local real estate markets, will be the real estate agents that survive and thrive when their markets shift.  When the real estate market shifted in 2007, many real estate markets turned into strong buyer's markets.   The real estate agents that had the greatest success in that market, shifted their focus to short sales and distressed properties, the properites that have been selling the most since 2007.   However now, with housing inventory at the lowest supply since 2005, chances are most of us are now in a seller's market.  So what do you need to do position your real estate career and real estate business now to take advantage of this shift in your local real estate market?   In this free real estate career audio training session from KW Agent Mountain, Gary Keller talks with Keller Williams Mega Agent Jeff Glover, of Jeff Glover & Associates out of Plymouth, MI, who shares the proven strategies he has implemented to overcome a shifting real estate market in Michigan, and how you can implement these strategies in your local real estate market.
**Audio player is optimized for Flash. If using Internet Explorer and having trouble with audio player, try another web broswer**
Related Keller Williams Training:
How To Stay Ahead Of The Next Real Estate Market Adjustment
How Top Real Estate Agents Stay Ahead Of The Market Shift
I Reinvented My Business Around SHIFT
Don't Let the Latest Market Shift Leave You Listless
Trend The Market & Position Yourself For A Successful Real Estate Career
How Real Estate Agents Get Listings 
What Are The Best Sources For Online Real Estate Marketing?
Mindset Of A Successful Real Estate Agent | Commit To Self Mastery 
Keller Williams NEWS: