Grow Your Real Estate Business While Lowering Costs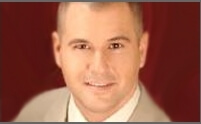 Chris Myers, Orlando Property Group – Keller Williams Realty
The Real Estate Virtual Assistant Model
If you are looking for a proven strategy for how to grow your real estate business while lowering the costs, you need to consider hiring a real estate virtual assistant.  Whether you are just considering starting a real estate career or you are an experienced real estate agent, understanding how to control your costs and becoming an expert at managing your expenses in your real estate business, will give you the competitive edge you need.  The virtual assistant model in real estate is quickly becoming one of the most utilized and productive leverage tools for the most innovative real estate agents that are really serious about taking their real estate businesses to the next level.    In this free real estate career training audio session from KW Agent Mountain, Gary Keller talks with Keller Williams Mega Agent Chris Myers of  The Orlando Property Group.   Listen and learn, as Chris and Gary talk about how hiring a  real estate virtual assistant dramatically helped lower the costs of running his top producing real estate team, and how it was a catalyst for helping him take his real estate team's business to the next level.
**Audio player is optimized for Flash. If using Internet Explorer and having trouble with audio player, try another web broswer**
Related Keller Williams Career Training:
Making Over $550,000 in Gross Commissions with One Virtual Assistant
The Virtual Assistant Model For Real Estate Agents
How To Become A Mega Real Estate Agent On A Zero Budget
The Best Expense Management For Real Estate Teams
How To Create Leverage In Your Real Estate Business | Build A Real Estate Team!
How To Build A Mega Real Estate Team
Real Estate Team Building | Organizational Structure Of A Mega Real Estate Team
How To Use A Showing Assistant
Real Estate Team Building Through Prospecting For Talent
The Three Key Hires and the Showing Assistant
How To Build A Top Real Estate Team
Hiring a Lead Buyer Specialist With Showing Assistants Works
Keller Williams NEWS: