Real Estate Career Coaching
Presented by: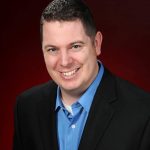 Jeremy Williams, KW Team Leader/Coach – Keller Williams Realty  Kingwood, TX
Keller Williams Working Moms Mastermind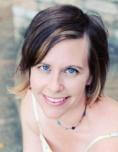 Wendy Papasan, Papasan Real Estate Team – Keller Williams Realty Austin, TX
How To Balance A Successful Real Estate Career And Being A Mom


At Keller Williams Realty, our mission, is to support and train our real estate associates on how to truly build a real estate career worth having, a real estate business worth running and a life worth living.  We believe that a 'successful' real estate career is not just about making money, it's about enjoying what you do for a living, while also having the time and flexibility to do the things that are most important to you.   It is hard enough for a real estate agent to build and manage a successful real estate career, but for many real estate agents, the greatest challenge is learning how to balance their successful real estate career while also being a mother.   What will determine the success of this difficult balancing act, will be the real estate agent/mom's ability to create the leverage they need in their professional and personal life, that will allow them to focus on the most important activities in each.  At KW, we believe that whether personal or professional, that 20% of all activities will generate 80% of the production/fulfillment.  Learning what your 20% activities should be, is just as critical as learning how to leverage the other 80%.
In this powerful real estate career training session from Keller Williams Team Leader/Coach Jeremy Williams and the KW Kingwood, TX market center, Keller Williams Mega Agent and Super Mom Wendy Papasan, shares how she has been able to not only build a very successful real estate business and real estate team, but how she has been able to do it while protecting the most important thing to her, which is being a mother and a wife.  In this Keller Williams Working Moms Mastermind session, Wendy shares how she has not only been able to create the leverage in her real estate business and her personal life that she need, but how that leverage has allowed her to not only continue to build her real estate business with no limits, but more importantly, continue to raise the bar for her personal and family's quality of life.    If you want to learn how to balance a successful real estate career while being a mom, the information shared in this recorded real estate career mastermind session, is invaluable.



More KW Mega Agent/Super Mom Interviews:
How To Build A Successful Real Estate Career | KW Mega Agent Interview
How To Become A Successful Real Estate Agent | KW Mega Agent Career Interview
How To Double Your Real Estate Business | Keller Williams Mega Agent Interview
A Real Estate Career Success Strategy That Works | Keller Williams Mega Agent Interview
Keller Williams NEWS: