Keller Williams Career Training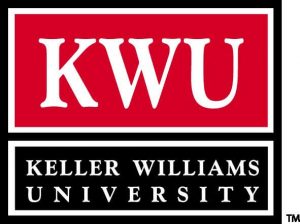 The Keller Williams 6 Personal Perspectives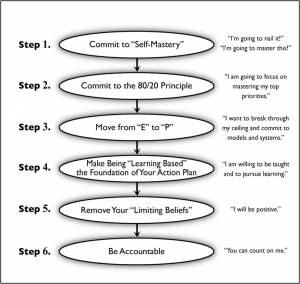 Commit To The 80/20 Rule Real Estate
In the real estate business, 20% of your efforts will account for 80% of your results.  The key to becoming a highly successful real estate agent,  is to define that 20%,  and focus on it.  In The Millionaire Real Estate Agent Book , Gary Keller describes this 20% of the efforts that real estate agents need to focus on as The 3 L's: Leads, Listings & Leverage.   The foundation for any successful real estate business is Leads.  If you want to make  money with your real estate business, you will need leads.  If you want to make A LOT of money with your real estate business, you will have to generate A LOT of leads.    Top producing real estate agents  understand,  that active lead generation is always better than passive lead receiving.  This is the biggest difference between having a real estate job and running your own successful real estate business!
The second L is Listings.   It has been proven time and time again, that when a real estate agent gets a listing, that listing will generate additional real estate leads for that real estate agent.   Not only can you market that real estate listing to other potential sellers in the area, but you should also be able to pick up real estate buyers who contact you directly, that don't have a real estate agent yet.   So if the name of the game is lead generation, and real estate listings generate multiple leads, the real estate agents that can build the biggest and best inventory of real estate listings, will generate the most real estate leads for their real estate business.
The third L of a successful real estate career is Leverage,  in the form of systems, people & tools.  When a real estate agent can generate leads on a consistent basis, they are then in a position to create the leverage they need, to take their real estate business to the next level.    The quality of your systems and talent that you leverage, will determine how far you take your real estate business.  In real estate a career, time does not equal money.  Remember, the number of hours you work on your real estate business, is not as important as what you do with your time.
Related Keller Williams Career Training:
Commit To Self Mastery | KW Personal Perspective #1
Maximize Your Business by Focusing on What Matters
Starting A Real Estate Career | What Top Real Estate Agents Do 
How To Make 6 Figures A Year In Your Real Estate Career
How To Time Block For Real Estate Prospecting
The Best Real Estate Marketing Strategies 
How To Become A Top Listing Agent