Keller Williams Realtor Career Marketing Tools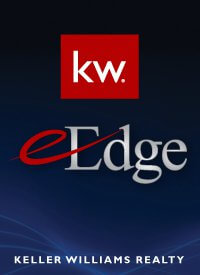 Keller Williams eEdge myMarketing Sneak Peek – Part 4
The Keller Williams Realty eEdge team is thrilled about the upcoming launch of the exciting new KW realtor career myMarketing  platform on April 5, 2012.   At Keller Williams Realty, we believe that our real estate agents should 'touch'  database 33 times a year . Staying in touch with your real estate database is vital to the success of your real estate business. A 33-touch is a systematic marketing technique for reaching people in your database that you've already met.  The new KW myMarketing platform  provides our real estate agents with an all-in-one, real estate database managament and systematic marketing platform, to help them easily manage and consistently touch their real estate database.



Now our Keller Williams realtors have two choices in systematically marketing their real estate businesses with an additional 33 Touch campaign. Much like the current 33 Touch, the
On Your Side 33 Touch
includes a combination of emails, phone scripts, and newsletters to generate real estate leads and build relationships with your clients. This clean, contemporary campaign template is easy for real estate agents to customize and set up.
Another great touch for Keller Williams real estate agents to send to their Haven't Met database, is the This Month in Real Estate newsletter. Now, KW associates cn easily choose to send it as an email, a postcard, or both! When you set up the This Month in Real Estate 12-direct campaign, you automatically send your real estate database a market data-rich touch each month that's easy to read and builds your real estate brand.