Keller Williams Mega Agent Panel
Presented by: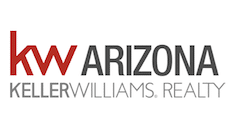 Gary Keller's Top 100 Mega Agent Mastermind Recap



Every year, Gary Keller, Co-Founder and Chairman of The Board of Keller Williams Realty International, hosts a mastermind with the Top 100 Keller Williams mega real estate agents in his company.   In this powerful mega agent panel recap of that mastermind, hosted by Keller Williams Arizona Realty and Kristan Cole, four of the top KW mega agents in the company that were at that mastermind, Andrew Bloom, Rich Barker, Kelly Cook  & Andrew Monaghan, share their takeaways and personal insights from their mastermind with Gary Keller.  If you want to learn the proven mindsets, systems and strategies that the most successful real estate agents in today's industry are utilizing right now in their top producing real estate businesses, you need to watch this recorded mega agent panel that recaps the time they spent in Gary Keller's annual Top 100 Agent Mastermind.



Related Keller Williams Training:
Keller Williams NEWS: