Real Estate Team Building
Presented by: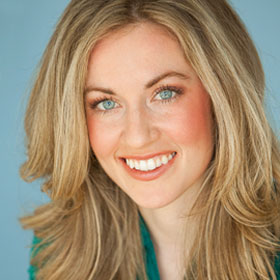 Seychelle Van Poole, Van Poole Properties – Keller Williams Realty
Keller Williams Mega Agent Interview
Amy Youngren, North Group – Keller Williams Toronto, ON
Building A Successful Real Estate Team
'No matter where you are in life right now, you are only five years away from where you want to be.'  – Gary Keller, Co-Founder and Chairman of The Board for Keller Williams Realty International. One shining example of Gary's belief, is Keller Williams Mega Agent Amy Youngren, who in almost five years in the real estate business, has built one of the top producing real estate teams in Toronto, ON.  In this recorded  Millionaire Mindset Interview from Keller Williams Mega Agent Seychelle Van Poole, Seychelle and Amy sit down to discuss how Amy was able to have such tremendous success in her real estate career in such a short period of time and how she built her successful real estate team.
Amy shares how to build a real estate team through establishing the right attitude and culture,  and then looking for those qualities in the talent you attract to your real estate team.   By hiring new agents that possess those qualities, willingness to work hard, and having the proper on boarding and new agent training programs in place, Amy is able to cultivate and retain the best talent for her real estate team.  Amy also discusses the organizational model of her real estate team, the real estate lead generation systems and marketing strategies her real estate team implements and what her real estate team is doing to continue to grow moving forward.   If you want to build a real estate team at a high level in a short period of time…this interview is invaluable!



Related Keller Williams Training:
Keller Williams NEWS: