Real Estate Agent Training
Presented By: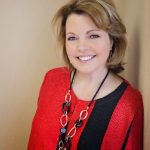 Lori Ballen, KW Agent/Digital Marketing Strategist
Keller Williams Mega Agent Interview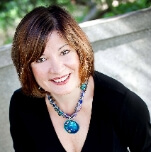 Laurel Starks, Starks Realty Group – Keller Williams Realty
Become A Real Estate Divorce Specialist


One of the most important steps that many real estate agents forget to make when building their real estate businesses, is to actually focus on dominating a specific niche.   The biggest mistake many real estate agents make, is that they focus their energy on trying to become the expert of too many things, and as a result, they end up spreading themselves too thin.  The most successful agents understand that you need to first 'think small to go big', so they focus all of their energy on dominating a specific niche, and then once they have done that, then they shift their focus to the next niche they want to dominate.  One of the most unique and productive niches that real estate agents can consider dominating, is the real estate divorce market.  In this powerful Keller Williams mega agent interview from Lori Ballen, Lori interviews KW mega agent Laurel Starks, who has built her highly successful real estate business around being known as the real estate divorce specialist in Southern California.  If you want to learn how to build a successful real estate divorce business and become the real estate divorce specialist in your market, listen and learn from one of true experts in the real estate industry on helping couples going through a divorce handle their real estate needs.



Related KW Career Training:
Keller Williams NEWS: