Real Estate Agent Training
Presented By: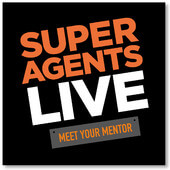 Keller Williams Mega Agent Interview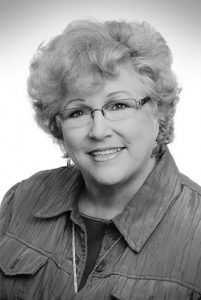 Misty Wood, The Misty Wood Team – Keller Williams San Antonio, TX
How To Close More Listings


Whether you are just starting your real estate career or an existing realtor looking to grow your present real estate business to the highest level, understanding how the most successful real estate agents generate and close more real estate listings, can truly give your real estate career the competitive edge you need.   At Keller Williams Realty, we believe and train our agents that the most successful and profitable real estate businesses should always be listing focused real estate businesses.  Not only does a qualified and properly marketed real estate listing generate additional buyer and seller leads for the listing agent, the amount of time and energy it takes a real estate agent to properly service and close a listing is far less than when working with a buyer.   The real estate agents that focus on listings first, and buyers second, are the real estate agents that not only have the most leads and close the most real estate business, they also have more leverage and time than most real estate agents, so they can focus on the activities that they do best and enjoy doing.   If you want to learn how to truly build a real estate career worth having, a real estate business worth running and a build a life by design, you have to close more listings.


In this powerful Keller Williams Mega Agent interview from Toby Saldago at Super Agents Live, Toby sits down and talks with KW Mega Agent Misty Wood of The Misty Wood Team with Keller Williams Realty San Antonio, TX.   Misty runs a very successful real estate team of 6 members, and shares her proven strategies and systems that that she and her real estate team use to close over 150+ listings last year.   Misty attributes a lot of her success in her real estate career to the relationships that she has developed with local builders.  She created an innovative and value-based 'Move Up Program',  that she rolled out to local builders, and not only did it generate more revenue for her local builder clients and solidify her builder relationships, but it positioned her real estate team to assist all the builders' buyers, who needed a great agent to facilitate their 'move up' to a new home…a true win-win.  Misty discusses how her passion for helping people, educating her clients, being honest up front, setting reasonable expectations and then delivering customer service at the highest level, not only helps her real estate team close more listings, but creates a loyal customer base that generates consistent referral business.   Misty is now following Keller Williams Realty's Mega Agent Expansion training and models, and has expanded her real estate business into Austin, TX and soon into Houston, TX.  If you want to learn how to close more listings while continuing to exceed your real estate clients' expectations, you need to listen and learn from one of the best in the real estate business.



Related KW Career Training:
Keller Williams NEWS: