Real Estate Agent Career Training
Presented By:

Keller Williams Mega Agent Interview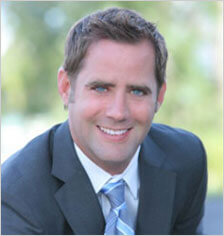 Craig Reger, Craig Reger Group – Keller Williams Realty Oregon
How To Get More Listings
90 Listings In 90 Days


Whether you area a brand new real estate agent or an experienced realtor looking to grow your existing real estate business, focusing on generating more listings for your real estate business is the key to creating a big and highly successful real estate career.  At Keller Williams Realty, we believe the proven foundation for any very successful real estate agent business, must be rooted in the 3 L's: Leads, Listings and Leverage, the core concept of Gary Keller's The Millionaire Real Estate Agent book.    The most successful real estate agents understand that they are simply in the lead generation business first, and the real estate business second.   Everything in a real estate career rises and falls with lead generation, and the real estate agents that are the most purposeful about consistent and persistent lead generation activities, are simply the real estate agents with the most leverage and the best quality of life in the industry.  What really separates the top real estate agents from the rest of the pack, is that the most successful real estate agents always focus on working with sellers first, and buyers second.   When a real estate agent takes a qualified listing, if properly marketed and serviced, that listing should not only generate additional listings for that real estate agent in the neighborhood, that listings should also generate buyer leads for that listing agent as well.  Bottom line, if want to be a highly successful real estate agent, you have to have the mindset that you are in the lead generation business, focus on building your listing inventory, and from those listings will come the leads, and from those leads with come the leverage, and from that leverage, you will be able to build your real estate business and quality of life in your real estate career to the highest level.
One of the true experts in the real estate industry at converting a potential seller into a qualified listing for their real estate business, is Keller Williams mega agent Craig Reger.  In this powerful real estate agent career training video, Craig sits down and talks with the guys from Pipeline Wizard, on how real estate agents can get more real estate listings right now.   Craig discusses how he first started in his real estate career and how he initially focused on prospecting expired listings, for sale by owners and builders to grow the listing inventory for his real estate business.  Not only does Craig now run one of the most successful real estate teams in Keller Williams Realty, he also travels around the real estate industry teaching his very powerful real estate agent listing building course, 90 Listings in 90 Days(2nd video below).   If you want to learn how to immediately get more listings for your real estate business, watch and learn, as Craig shares his proven tips and strategies for how real estate agents can grow their listing inventory today.



Related Posts:
Keller Williams NEWS: