Real Estate Agent Training
Presented by:
Keller Williams Mega Agent Interview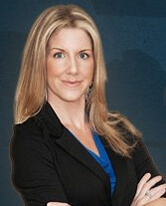 CC Underwood, The Selling With CC Team – Keller Williams Realty Jacksonville, FL
Using Video Marketing & Radio Advertising


If you are looking for some real estate marketing strategies that actually work for growing your real estate business,  you might want to consider incorporating video marketing or radio advertising into your real estate marketing plan.    Obviously, these two forms of real estate marketing, represent two opposite polls of the marketing dollar spectrum, and where you are in your real estate career and the marketing budget you have, will determine which one is a better fit for growing your real estate business today . Video marketing is an inexpensive and powerful way to create a very personal marketing touch that can separate you from the pack, while radio advertising is can be very expensive, but can generate a tremendous amount of cold business.
In this powerful Lead Gen TV recorded interview with Keller Williams Mega Agent CC Underwood, Nick Baldwin & Taylor Crespo, the creators of Lead Gen Scripts & Objections, one of the most popular and powerful real estate agent mastermind groups on Facebook, sit down and talk with CC about how she utilized her special brand of video and radio marketing to sell over 100 homes in the Jacksonville, FL market in 2014, and what changes she is making to her real estate marketing plan and lead conversion systems, to grow her real estate business even in more this year and beyond.   CC shares how utilizing video marketing when following up with unresponsive internet leads has allowed her and her team to separate themselves from other real estate agents ,by helping them share their passion and personality in a more personal way, which has dramatically increased their lead follow up and conversion rates.   CC also discusses how advertising on local sports talk radio has generated a tremendous amount of real estate business for her real estate team.  If you want to learn how to leverage video marketing and radio advertising to grow your real estate business, the information shared in this recorded Keller Williams Mega Agent Interview is invaluable.




Related KW Career Training:
Implement Video Marketing Into Your Real Estate Business
Generating Real Estate Business with Video
How To Use Radio Advertising To Generate Real Estate Seller Leads
The Best Real Estate Marketing Strategies
How To Use Video To Grow Your Real Estate Business
How To Use Video Email To Market Your Real Estate Business
How To Video Blog For Real Estate Leads
The Power of Video To Grow Your Real Estate Business
Keller Williams NEWS: