Real Estate Agent Training
Presented by:

Keller Williams Mega Agent Interiew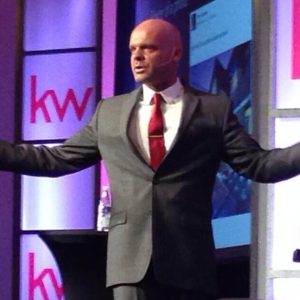 Tony Giordano, Keller Williams Agent/Trainer – Beverly Hills, CA
Build A Successful Real Estate Business
Through The Power of Social Media
Whether you are just starting your real estate career or you are an experienced realtor looking to grow your existing real estate business, understanding how to leverage and maximize social media in your real estate business, can give you the real competitive edge you need.  Social media can be one of the most cost effective and productive sources for real estate agents to generate ongoing real estate leads for their real estate businesses, but too often, most real estate agents are not properly utilizing social media as a lead generation tool for their real estate career.
In this powerful Keller Williams Mega Agent Interview from KW Team Leader/Coach Rick Bosley, Rick talks with Keller Williams Mega agent, trainer and author of The Social Agent: The New Era of Social Networking  , Tony Giordano, from KW Beverly Hills, CA.  In recent years,  fueled primarily by his social media presence, Tony has built an international global re-location and referral real estate network and is now recognized as one of the top social media savvy real agents in the industry.  Listen and learn, as one of the true masters of training agents on how to leverage social media , shares his proven tips and strategies with you.



More KW Social Media Training Posts:
Keller Williams NEWS: