Social Media Strategy For Real Estate Agents
Keller Williams Mega Agent Interview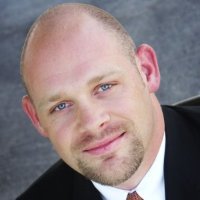 Daren Phillipy, Keller Williams Team Leader/Coach – Las Vegas, NV
How To Generate Real Estate Business Through Social Media
One of the greatest and most cost effective real estate lead generation sources for real estate agents can be social media, but very few real estate agents are actually following a social media strategy that works.   Like with most sources of lead generation for real estate agents, success comes from following a proven system and simply being consistent and persistent with your efforts.   Understanding how to effectively leverage social media in your real estate career can truly give your real estate career the competitive advantage it needs.
In this real estate career coaching session from Ryan Smith, The Niche Agent, Ryan interviews social media guru and Keller Williams Realty Team Leader/Coach, Daren Phillipy.  In addition to being the Team Leader of a KW market center in Las Vegas, NV, Daren is also the Founder of Real Estate Tech Academy, a website that teaches real estate agents how to use their technology, and he also produces a real estate coaching podcast called Real Estate Roundtable found on iTunes.
Daren and Ryan discuss how real estate agents should utilize social media to build their niche online and how following his proven social media system, real estate agents can generate consistent and free real estate leads for the real estate business.  Daren shares his short-term and long-term social media strategies that real estate agents can start implementing today in the real estate businesses and how real estate agents can use these same strategies to dominate their online niche.   If you want to have more success with generating real estate business through social media and want to follow a social media strategy for real estate agents that actually works, this interview is a must listen!
More Keller Williams Social Media Training:
Effective Real Estate Agent Prospecting Through Social Media
How Real Estate Agents Can Utilize Facebook To Sell More Houses
The One Hour A Day Social Media Strategy For Real Estate Agents
Social Media Lead Generation Strategy For Real Estate Agents
Using The Internet & Social Media To Build Your Real Estate Brand
Keller Williams NEWS: