You Are The #1 Brand!
Keller Williams Realty  has long recognized that real estate is a local, service business where consumers do business with real estate agents, not brands, and that an international brand identity has very little impact on that business. That's why we've never invested in national, consumer advertising, and instead put all our focus on developing models that work and delivering training, coaching and technology that makes YOU the center of your business.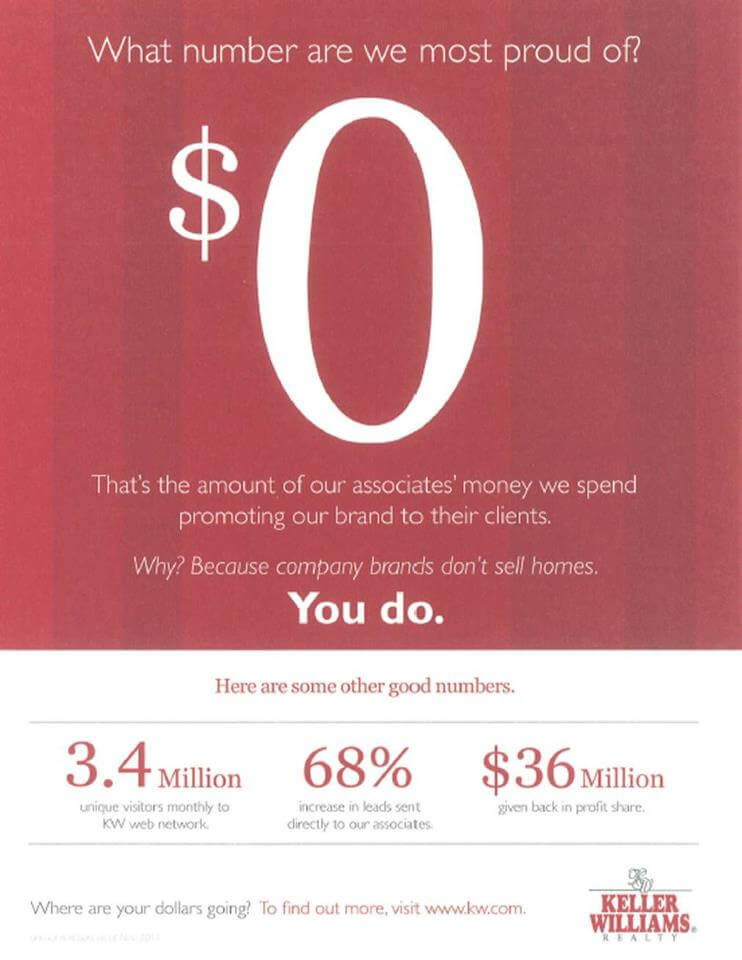 Frequently Asked Questions About A Real_Estate Career at KW:
What is The Keller Williams Realty Difference?
How Do I Get a Real_Estate License and Become a Realtor?
How Does The Keller Williams Realtor Compensation Work?
Does Keller Williams Offer Any Online Real_Estate Education Classes?