What Are You in Pursuit Of?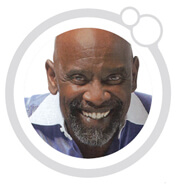 His life story was told in the blockbuster movie starring Will Smith, The Pursuit of Happyness. And now, you have the opportunity to experience the power of his message – what it took to move from living on the streets, to earning millions.
Join us to rediscover what's driving you and reignite YOUR pursuit of happiness.
FREE KW Audio Training:

Frequently Asked Questions About A Real_Estate Career at KW:
What is The Keller Williams Realty Difference?
How Do I Get a Real_Estate License and Become a Realtor?
How Does The Keller Williams Realtor Compensation Work?
Does Keller Williams Offer Any Online Real_Estate Education Classes?