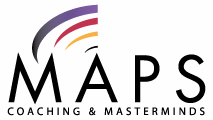 Keller Williams MAPS Real Estate Agent Coaching Program

What Are The BOLD Laws?
Written by Dianna Kokoszka, CEO of MAPS Coaching, BOLD conditions Keller Williams real estate agents with powerful mindset exercises, language techniques, business-building strategies and live real estate lead generation activities.  The BOLD Laws, are rules to govern your mindset and the way that you think about your real estate business.   If you attend BOLD, you will learn how to overcome your limiting beliefs, master powerful real estate scripts that will naturally allow you to influence people to work with you and learn how to build a consistent and sustainable lead generation strategy that will build and grow your real estate business and your quality of life.   Be BOLD and stop living a life by default and step up to a life by design. In the below videos, our Keller Williams MAPS Coaches talk about three BOLD Laws: 1., Do what you've always done and you will get what you've have always gotten , 2. You teach people how to treat you and 3., Come from the mindset of contribution.



Keller Williams NEWS: