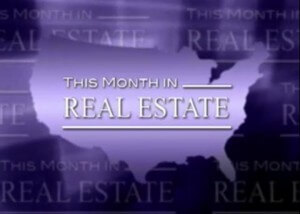 This Month in Real Estate For U.S. & Canada Markets
Every month,  Keller Williams Realty's This Month in Real Estate  provides expert real estate opinion and insight on real estate trends across the U.S. and Canada real estate markets.  The purpose of these real estate market update videos,  is to help Keller Williams real estate agents combat the "doom and gloom" messages of the national print and television media with real information on the state of the real estate market.
In this month's videos, according to Keller Williams Realty research, most sellers put their house on the market because of one or more of the following factors: 1., A desire to move so they could upgrade or "move up" to a bigger house or a house in a better neighborhood. 2., A need to relocate because of work.  3., A change in family status, like retirement, children going off to college or those expecting a baby. Whatever your reasons for moving, chances are good that you'll want to make the most from the sale of your house. To learn how, talk to your local Keller Williams real estate professional.
This Month in Real Estate For U.S.
This Month in Real Estate For Canada
Keller Williams NEWS: