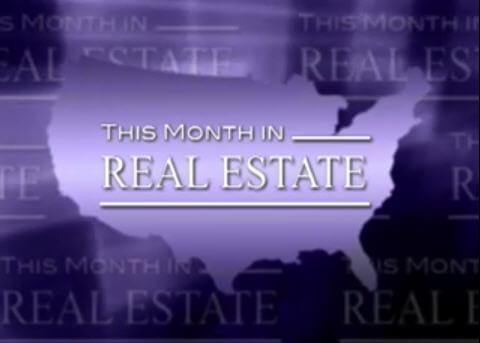 Commentary:
January began the new decade with indications that the economy is beginning to gain traction. Real GDP grew by 2.2 percent in the third quarter of 2009 and preliminary signals point to a continued positive trend for the following quarter. GDP is a measure of total products and services produced by a country and indicates the health of the country's economy. 
A dip in home sales in December was due in large part to timing.  First time buyers that would have liked to close in December but qualified for the tax credit bumped their timeline up in order to cash in.  News of the credit's extension reached many of them after their plans to close in December were set.
Interest rates are back below 5% and home prices are up compared to last year. The government continues to attempt to minimize the impact of troubled homeowners by continuing to improve its foreclosure prevention program and  has also taken steps to help foreclosures buyers purchase faster.
Although the unemployment rate is expected to stay high as jobs increase modestly,  experts expect the economy to continue to grow in 2010. 
The Housing Market:
Existing Home Sales
After a rising surge for three straight months, existing home sales slowed in December after first-time buyers rushed to meet the original November tax credit deadline and evidenced by first timers accounting for 51% of sales in November compared to 43% in December. "It's significant that home sales remain above year-ago levels, but the market is going through a period of swings driven by the tax credit," said Lawrence Yun, NAR chief economist. December sales of 5.45 million remain 15 percent above the 4.74 million-unit level last year.
Median Home Price
Existing-home price was $178,300 in December, 1.5 percent higher than December 2008 and 8.2 percent above its low in January 2009. It was the first year-over-year gain in median price since August 2007, attributable to an increase in the number of mid- to upper-priced homes in the sales.
Inventory
The supply of homes continued to shrink, falling 6.6 percent to 3.29 million, representing a 7.2-month supply at the current sales pace. Compared to a year ago, there are now 11 percent fewer homes on the market. This is the lowest level of competing homes on the market since March 2006.
Mortgage Rates
Mortgage rates have moved back to less than 5 percent, which have been categorized by industry experts like Freddie Mac chief economist Frank Nothaft as "near a record low." This move that may help boost home loan demand and lend support to the housing market recovery. On January 28, the average 30-year fixed-rate mortgage was 4.98 percent.
Affordability
Affordability remains at record levels, supported by the lowest mortgage rates in decades, low home prices, as well as the first-time buyer tax credit. So far this year, the home price-to-income ratio has fallen well below the historical average of 25 percent. The ratio now stands at 15 percent.
FHA to Help New Foreclosures Sell Fast:
 FHA has announced it will lift the 90-day seasoning requirement for one year. The FHA 's 90-day "seasoning" provision requires that a home sold to an FHA buyer must be owned for at least 90 days by the seller before closing.  This is intended to prevent buyers from purchasing property from "flippers" at an overly inflated value. 
In the current climate, quickly selling foreclosures has risen in importance while the prominence of "flippers" has dramatically decreased. Acquiring, rehabbing, and reselling a foreclosure often takes fewer than 90 days. Banks have been reluctant to sell foreclosures to FHA buyers if they would need to push closing back to meet the FHA requirement. 
There are additional stipulations; for more, please visit the press release. 
Quickly moving foreclosures out of the bank's hands and into those of home buyers is an important step in stabilizing home prices, neighborhoods, and communities leading toward a healthy housing market. 
Source: U.S. Department of Housing and Urban Development
Topics For Buyers and Sellers:
Price it Right
Sellers who listed their home at the price originally recommended by their agent sold it:
•38 days faster
•For 2.25% higher
•With 1 less price reduction
Compared to sellers who did not take their agent's recommendation.
 Staging Stats
Compared to homes that were not staged, staged homes had:
•more showings
•a higher list-to-sell percentage
Other notable stats found include:
•Only 1 in 3 sellers staged their home, even with all the commonly accepted advantages of staging.
•Staging typically took between 2 – 6 hours to complete.
•Including the cost of a staging professional and items purchased or rented, staging cost an average of $523.
Although it has advantages at all price points, staging was also found to be particularly important for homes priced over $600,000.
Source: Keller Williams Realty Research Study
Related Posts:
This Month in Real Estate PowerPoint Reports For January 2010 – U.S. and Canada Markets
This Month in Real Estate Video Reports For U.S. and Canada Markets – January 2010
First-Time Home Buyer Survey Results For Agents and Consumers
Craig Proctor at Keller Williams Realty Family Reunion 2010 in New Orleans!
'Cutting Expenses & Hiring Good People Increased My Net By 50%' – Audio Training From KW Agent Mountain
By: Twitter Buttons