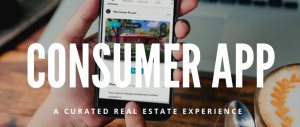 The Keller Williams Consumer App Is Coming in Q1 2020
As a real estate sales professional, would it not be nice to have real-time insight into how your home buyer and seller real estate clients' preferences are changing? Or better yet, what if you could partner with real estate consumers to help them figure out exactly what it is they want from the real estate experience?  Keller Williams is doing just that with our new KW consumer app coming Q1 2020.  The Keller Williams consumer app is one of many technology offerings to come out of Keller Williams' transformation into the leading real estate technology company in the industry. Putting our real estate agents in charge of their own real estate data and enhancing the real estate experience – for real estate agents and their consumers alike – is how KW is using their technology prowess to transform the real estate industry.
Watch out for your all-new Keller Williams Realty Consumer App in Q1 2020. Get access to your real estate consumer needs, wants and dreams to level up your real estate business. With a brand-new design, you can have instant updates on your real estate client's preferences more easily and quickly than before – all from inside the new Keller Williams App.
Keller Williams NEWS: