Starting Over – How I Rebuilt My Real Estate Business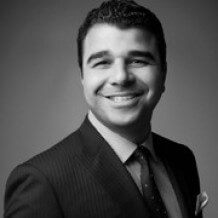 Ilan Bracha, The Bracha Group – Keller Williams Realty – New York City
In this free realtor career audio training session from KW Agent Mountain, Gary Keller interviews the new Team Leader of the Keller Williams Manhattan office, Ilan Bracha, of The Bracha Group.  Prior to joining KW, The Bracha Group was ranked as #2 in the entire Prudential Real Estate network nationwide.  Gary talks with Ilan  about how he was able to rebuild his business after losing money with his investment group and eventually became one of the top real estate agents in his market.
**Audio Player is Optimized For Flash**
More Free Realtor Career Audio Training:
Frequently Asked Questions About A Real_Estate Career at KW:
What is The Keller Williams Realty Difference?
How Do I Get a Real_Estate License and Become a Realtor?
What Kind of Real Estate Training Does Keller Williams Offer?
How Does The Keller Williams Realtor Compensation Work?
Does Keller Williams Offer Any Online Real_Estate Education Classes?